About Us
Epitome of Quality
White Oak Fine Homes has grown its business by maintaining one simple concept – partnerships with clients are based on transparency and trust. Demonstrating that the firm operates with integrity is just as important as delivering high-quality construction. We offer services ranging from new home building to renovations and additions. 
President & COO
George Cooke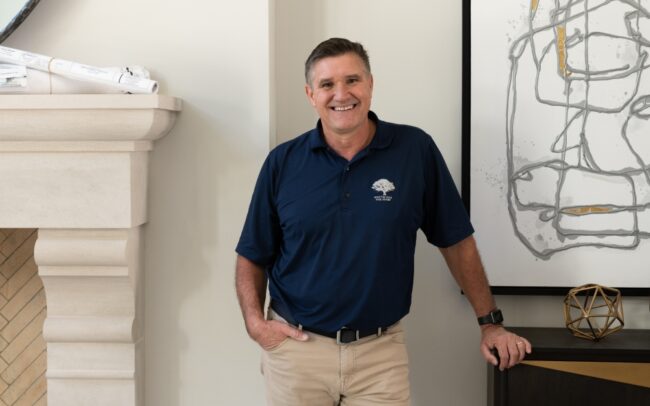 With a career spanning almost 35 years as a General Contractor in the Atlanta Luxury Home market, George has vast experience with many different styles of homes, site conditions, and types of projects.
In that time, George has developed relationships with the finest craftsmen, artisans, and material suppliers Atlanta has to offer. This collaboration helps bring to reality a new custom home or a customer's remodeling dreams.
Licensed as both a Residential as well as a Commercial General Contractor, George began his life-long construction journey working with the renowned architect William H. Harrison, AIA, and founder of Harrison Design. Under Bill's watchful eye at Harrison Construction, strict adherence to time-honored methods, traditional materials, and careful attention to design were imbedded in George as a young builder.
Those early lessons proved valuable over the years as George has brought to life some of the most challenging home designs on some of the most challenging properties in the Greater Atlanta area as well as earning an impressive list of awards and achievements which include being selected several times as the builder for the Atlanta Homes & Lifestyle Show Home as well the Southern Accents Show Home, the Modern Atlanta Showcase Property and repeatedly winning the Southern Accents Kitchen of the Year and Bath of the Year.
George and his wife, artist Bonnie Beauchamp-Cooke, reside in Buckhead. They both have been on the Boards of various charities, most recently the Hambidge Center for the Arts, and George has served on several committees at Cherokee Town & Country Club. For the rare occasion, he is not working, you can usually find George on the family property in Madison, GA, riding horses with Bonnie.